Benetorre®
A bespoke kitchen tower made in Avonite Solid Surface
A smart, functional yet highly luxurious kitchen concept
Created by Engels surfaces together with famous Belgian designer Axel Enthoven and solid surface specialist De Maatwerker.
Discover the configurations
Smart space, maximum comfort, sleek design
Ideal for high luxury open apartments, lofts, hotel rooms and condominiums as well as creative and hybrid office spaces.
Interested? Get in touch
Top notch materials
Compact and smart, the kitchen offers full functionality with high standard equipmant and top-notch materials such as Avonite (solid surface).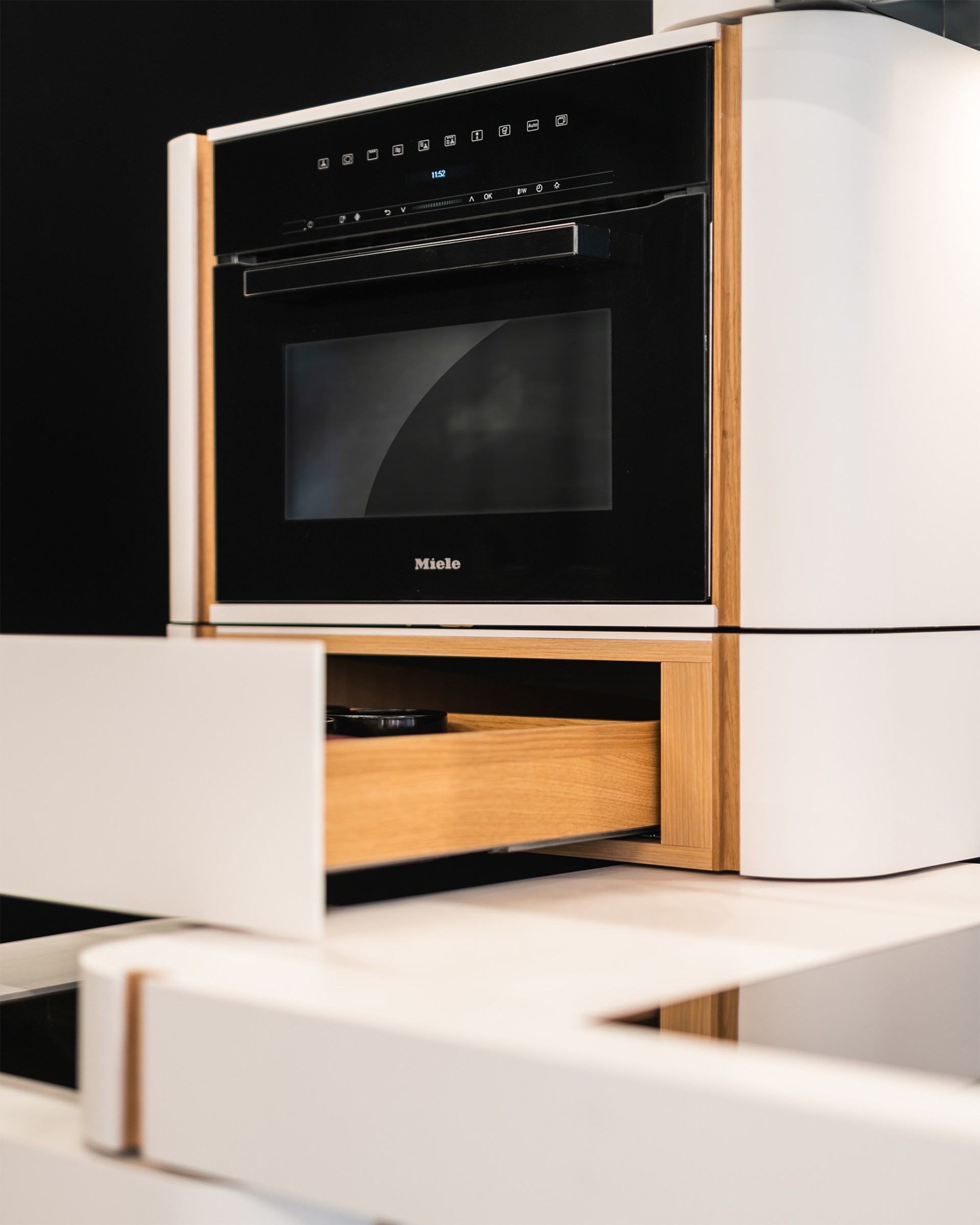 AXEL ENTHOVEN'S DESIGNS HAVE PROVEN OVER THE YEARS TO BE TIMELESS, SUSTAINABLE, AND SUPRISING. COMBINING FUNCTIONALITY AND ERGONOMICS WITH ESTHETICS AND INNOVATION.

THE BENETORRE® KITCHEN TOWER CARRIES AXEL'S SIGNATURE WITH PRIDE.
Smart living the newest trend
More and more people will want to live in the metropolitan area's and will want to do so comfortably and environmentally conscious.

Rising real estate value will make us look for optimal use of our living space and functional area's will need to be integrated smarter.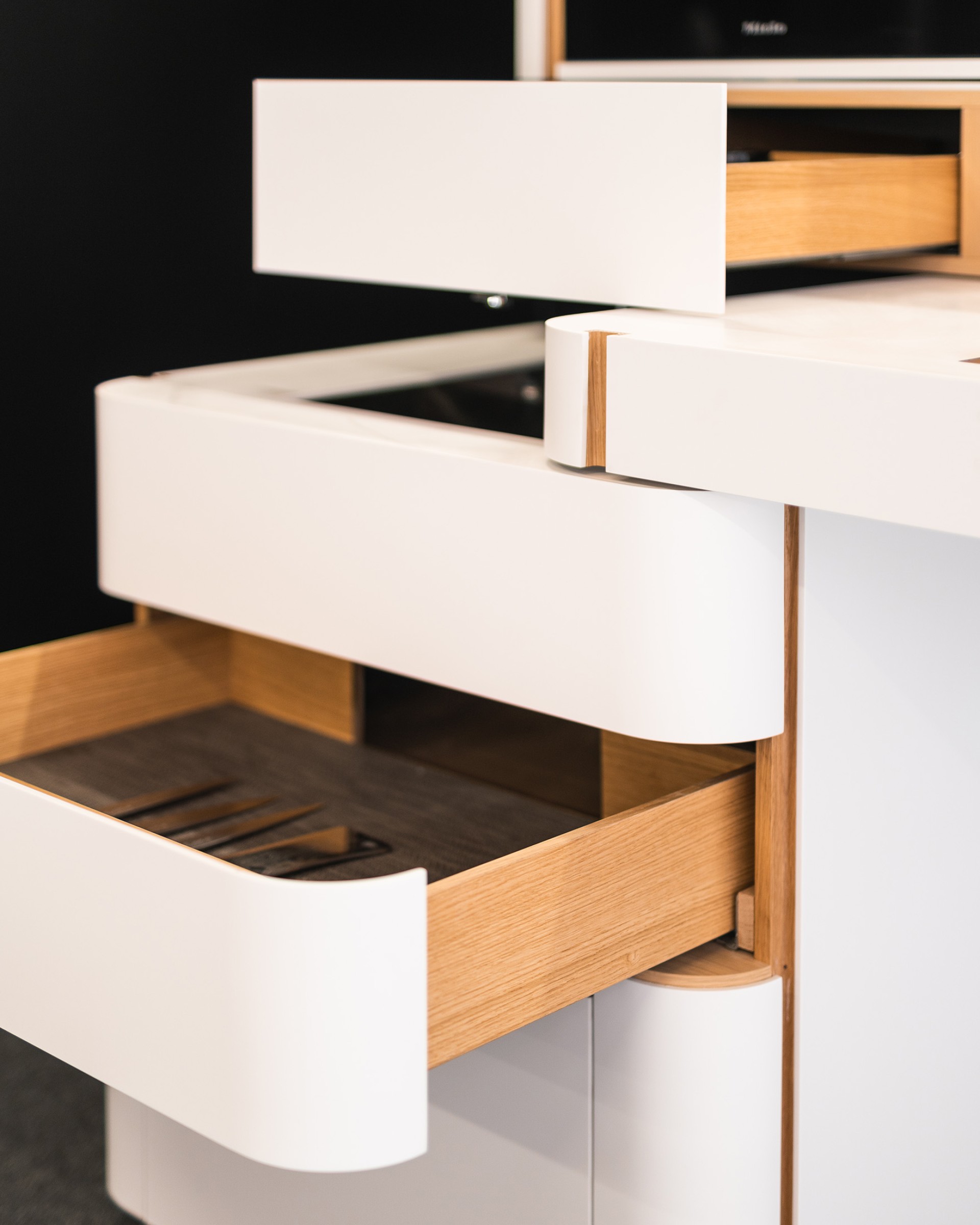 THE BENETORRE® KITCHEN TOWER IS THE ARCHITECT'S NEWEST BIG IDEA TO INCORPORATE A FULL KITCHEN IN OPEN LIVING SPACES WITHOUT COMPROMOSING ON SPACIOUSNESS, COMFORT AND SHEER LUXURY PLEASURE.